Get hired at Clipboard Health
within 2 weeks from today
Engineering Manager at Clipboard Health
Clipboard Health is a San Francisco-based marketplace where nurses and CNAs can search for jobs, and where healthcare facilities can fill open shifts.
The Good Stuff

Engineering Manager at Clipboard Health
Recommended timezone: Americas
Clipboard Health is a San Francisco-based marketplace where nurses and CNAs can search for jobs, and where healthcare facilities can fill open shifts.
As an Engineering Manager you will:
Lead one or more engineering teams at a time
Mentor engineers of all levels and manage your teams' performance to increase the output of the people you lead and others around them
Write code as a part of your team to build scalable/high-performance systems, and understand complex technical areas along the way
Guide and make architectural decisions to enable the building of efficient and reusable services, APIs, and complex web and mobile applications
Be accountable for your team, creating software features that are robust, reliable, and user-friendly for both internal teams and our customer base
Be continuously improving the entire software development lifecycle - problem definition, design, development, testing, demoing, and supporting production use of the features you own
Support live-site operations, on-call engineering, and leading incident response
You'll be a great fit if you:
Have 10+ years of experience with at least 2+ years formally managing an engineering team - this is a must
Are highly proficient and have hands-on experience with Fullstack Javascript development (Node and React)
Have experience leading one or more engineering teams and mentoring developers
Have experience making architectural decisions
Can create software features that are robust, reliable, and user-friendly
Can balance immediate business objectives against long-term architectural vision
Are proactive, self-starter, and love taking initiative
Have a good conversational and written English
Bonus points if you:
Are a fan of the speed of startups, having worked at one or more (including maybe your own) before
Are familiar with modern open source technologies like: Next.js (Express.js/React), Tailwind UI, Flutter, PostgreSQL, MongoDB, Docker
Have experience developing, monitoring, and maintaining web/microservices, REST APIs, and supporting the mobile & web apps that interface with said APIs, on AWS (or similar)
Benefits
A fully remote position
Unlimited vacation
Autonomy and ownership over your work

Visa Sponsorship: Not Available
Want to know what getting hired at Clipboard Health with Flatworld is like?
Alright... so you've made it all the way down
You're probably wondering: "yeh, it sounds great, but what the hell is Flatworld?"
In a nutshell: we help developers find fully remote roles!
What makes us amazing for developers is that instead of applying to jobs individually, you simply apply to our platform and we take care of matching you to a company and getting you hired.
That means we go out and show the companies you're the right fit for them.
We will also hold your hand through the paperwork and hiring process so all you have to do is complete our application, show up to some interviews, and lay back while we get you the job.
It really is that simple... so simple that if Linus was a remote dev looking for a job he'd be like:
"Flatworld is just incredible... I can't even explain it"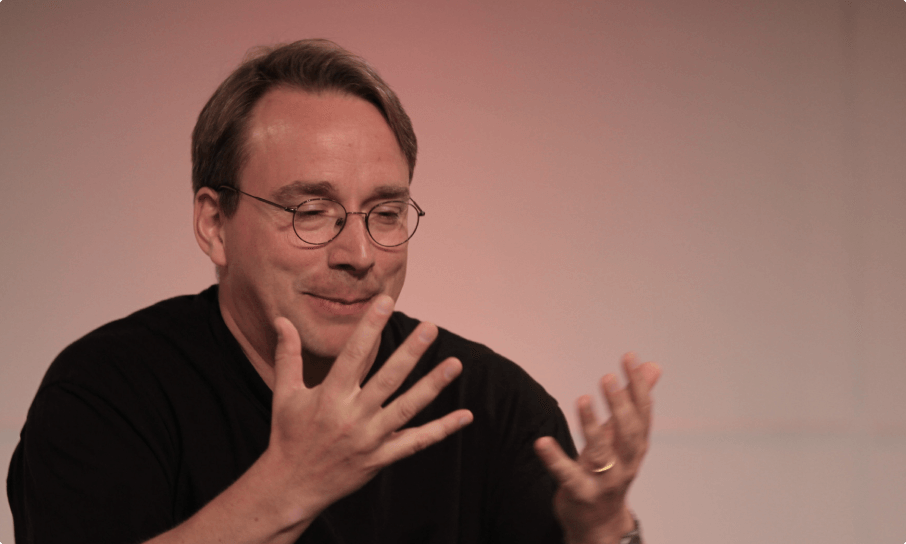 * No, Linus didn't say this. But he probably would...
Clipboard Health Cheat Sheet
Clipboard Health Cheat Sheet
ClipboardHealth is on a mission to empower brands to build stronger relationships with their customers by connecting physical products to personalised digital experiences.
CBH is a post Series B Y-Combinator Alumni company that was established 4 years ago .They are an extremely fast growing startup with classic two-sided network effects. They have 100+ people on-board and rapidly growing and expanding into new markets. Their mission is to help nurses find jobs they love and to help healthcare facilities find nurses they love. By doing that they improve a ton of lives. Nurses get better schedules and shorter commutes, and patients receive better care.
Problem they are solving
The average nursing assistant without a college degree makes $36k a year; the average nursing assistant on Clipboard Health makes $53k a year and the top 5% make $74k a year. Clipboardhealth dramatically improve lives, by letting healthcare professionals turn extra time & ambition into career growth. They have healthcare professionals texting us photos of a car they were finally able to buy, a school & church they're building in their native Haiti with money they earned, and more. .
Why you'll love working at ClipboardHealth
The ClipboardHealth team:
don't think about the world as it is, but the world as it could be
care about our users, and care to understand their problems at the deepest level
dig deep into problems, and really understand everything from first principles
care about learning and growth more than their ego. They strive to become better versions of themselves, and this means admitting when they're wrong or need improvement in an area
is excellent at prioritization, and at getting to the core of what's necessary to accomplish any project or task
Financial Background

Team stats

Financial Background

Team stats

Want to know exactly what the process looks like and how long it will take you? Here's the timeline.