Get hired at CrowdRiff
within 2 weeks from today
Senior Backend (Node) Developer at CrowdRiff
CrowdRiff is a visual marketing software platform that uses data – not guesswork – to discover and deliver visuals that drive visitors to customers' brands.
The Good Stuff


Senior Backend (Node) Developer at CrowdRiff
Recommended timezone: Americas
CrowdRiff is a visual marketing software platform that uses data – not guesswork – to discover and deliver visuals that drive visitors to customers' brands.
As a Senior Backend (Node) Developer you will be:
Working closely with the product and design teams to identify opportunities and plan projects that align with our team goals
Responsible for developing new solutions and delivering features that are backward compatible and avoid downtime
An active participant in suggesting and implementing improvements to developer workflows and our systems in general
Ensuring high quality and performance of our services
Working with Node and Golang (experience with Golang not specifically required, we can help you learn that!
You'll be a great fit if you:
Have 4+ years of experience building and contributing to microservices
Highly proficient in building cloud-native applications running on AWS/GCP/Azure
Are highly proficient with Node and Typescript
Have experience building REST APIs and writing unit testing
Demonstrated ability in delivering clean, organized, documented, and performant code
Are familiar with best practices to maintain a healthy codebase (code review, continuous integration)
Have knowledge of object-oriented design, software development principles, and design patterns
Have cross-functional communication (non-eng) abilities by "removing the complexity"
Are able to mentor others and have empathy for users - how would a user want to use "this"
Have good conversational and written English
Bonus points if you:
Have experience working with Golang
Have experience working with Elasticsearch
Worked with GCP
Worked with Instagram and/or Facebook APIs
Benefits
Remote Health Insurance
Hardware/ Macbook Pro
Regular team-building events
Monthly allowance for commuting and/or internet
Learning & Development Budget

Work-life balance
Interesting, challenging work + a friendly, inclusive hybrid culture
Flexible work hours
A generous vacation policy and unique travel-focused benefits
Visa Sponsorship: Not Available
Alright... so you've made it all the way down
You're probably wondering: "yeh, it sounds great, but what the hell is Flatworld?"
In a nutshell: we help developers find fully remote roles!
What makes us amazing for developers is that instead of applying to jobs individually, you simply apply to our platform and we take care of matching you to a company and getting you hired.
That means we go out and show the companies you're the right fit for them.
We will also hold your hand through the paperwork and hiring process so all you have to do is complete our application, show up to some interviews, and lay back while we get you the job.
It really is that simple... so simple that if Linus was a remote dev looking for a job he'd be like:
"Flatworld is just incredible... I can't even explain it"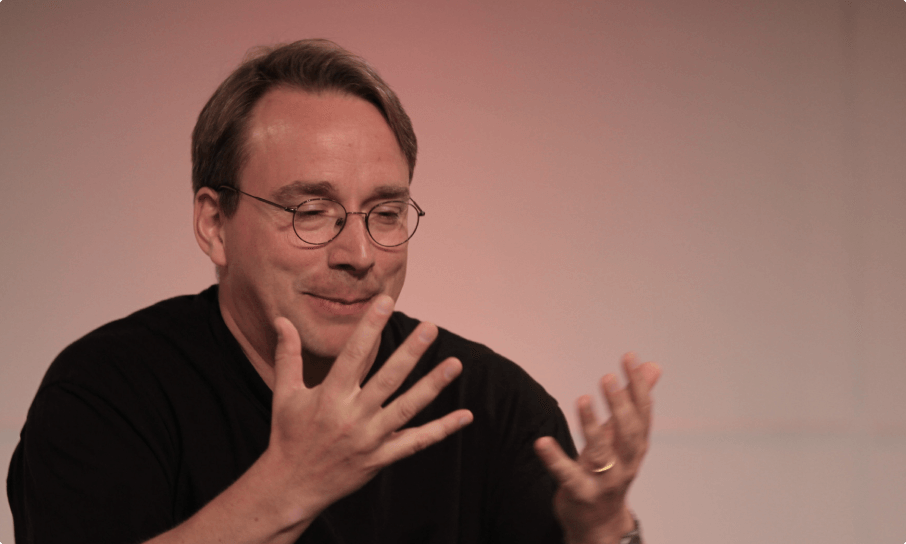 * No, Linus didn't say this. But he probably would...
CrowdRiff is a visual marketing software platform that uses data to discover and deliver visuals that drive visitors to customers' brands.
CrowdRiff was founded in 2011 by Dan Holowack & Abhi Ajgaonkar. They are on a mission to power travel brands with content and insights that inspire travelers to see the world differently and explore sustainably.
What they are solving:
Visual storytelling is the most compelling way to showcase one's destination. To be able to share the unique perspectives of locals, visitors, and partners to create marketing campaigns that drive the right type of traveler to your destination. Crowdriff is more than a User Generated Content Platform.
From sourcing UGC and managing all your visuals in one place, to increasing organic traffic and coordinating partner content, CrowdRiff sets your destination up for long‑term success.
Why you'll love working at CrowdRiff
The CrowdRiff team:
Are all working toward the same mission. They take care of one another. They depend on one another.
Use data to support their decisions, but are also innovative.
Believe your whole self makes for a whole CrowdRiff, and a better place for us all together.
Think deeply about their customers' goals
Don't get comfortable. They get curious and ask 'what if'?
Take action now. Tomorrow the world has changed.
Financial Background

Team stats

Financial Background

Team stats

Want to know exactly what the process looks like and how long it will take you? Here's the timeline.