Get hired at FindKeepLove
within 2 weeks from today
Head of Engineering & Technical Lead at FindKeepLove

FindKeepLove is a US-based company redefining direct-to-consumer advertising and is set out to build the largest interactive advertising platform in the world.
The Good Stuff

Head of Engineering & Technical Lead at FindKeepLove
Recommended timezone: Americas

FindKeepLove is a US-based company redefining direct-to-consumer advertising and is set out to build the largest interactive advertising platform in the world.
As the Head of Engineering you will:
Build our in-house engineering team
Own our engineering roadmap – technical and team
Develop technical aspects of the company's strategy to ensure alignment with its business goals
Discover and implement new technologies that yield a competitive advantage, providing inputs/ideas/innovations on business and technical strategies
Supervise system infrastructure to ensure functionality, security, and efficiency
Build quality assurance, data protection, and regulatory compliance processes
Be involved in piloting, designing, and building new digital business platforms
Monitor KPIs and IT budgets to assess technological performance
Balance infrastructure investments with business needs.
Communicate technology strategy to partners and use stakeholders' feedback to inform necessary improvements and adjustments to technology
Guide security engineering - delivering tools, technology, and security processes that allow us to meet all security needs that our customers have for our products and services.
You'll be a great fit if you:
Have 10+ years of experience in a Technology leadership role - preferably within Marketing/Consumer Ad Tech/eCommerce
Have 6+ years of experience in engineering management including process improvement, financial acumen, and leading contractual relationships
Are highly proficient with cloud-based hosting technologies such as AWS/Google Cloud/Azure
Have experience managing a team of Software Developers, DevOps, and QA Engineers
Worked in leadership roles, demonstrating a track record of technology innovation, design, development, and implementation in an agile environment
Understand budgets/business planning and have a deep understanding of IT costs and financial implications of decisions/recommendations
Can conduct technological analyses and research - ability to spot technology trends and plan accordingly
Have experience managing a remote / distributed team
Have excellent conversational and written English
Bonus points if you:
Have an MBA or other relevant graduate degree
Worked in a growth stage private company and/or in a fast-paced start-up environment
Have a strong understanding of technological trends to build strategy - within e-commerce and advertising
Benefits
Parental leave
10 days of PTO
4 days of sick time
Work-life balance
Annual team retreats
Virtual holiday parties and celebrations
Paid maternity/paternity leave (after working with them for 1 year)
Visa Sponsorship: Not Available
Alright... so you've made it all the way down
You're probably wondering: "yeh, it sounds great, but what the hell is Flatworld?"
In a nutshell: we help developers find fully remote roles!
What makes us amazing for developers is that instead of applying to jobs individually, you simply apply to our platform and we take care of matching you to a company and getting you hired.
That means we go out and show the companies you're the right fit for them.
We will also hold your hand through the paperwork and hiring process so all you have to do is complete our application, show up to some interviews, and lay back while we get you the job.
It really is that simple... so simple that if Linus was a remote dev looking for a job he'd be like:
"Flatworld is just incredible... I can't even explain it"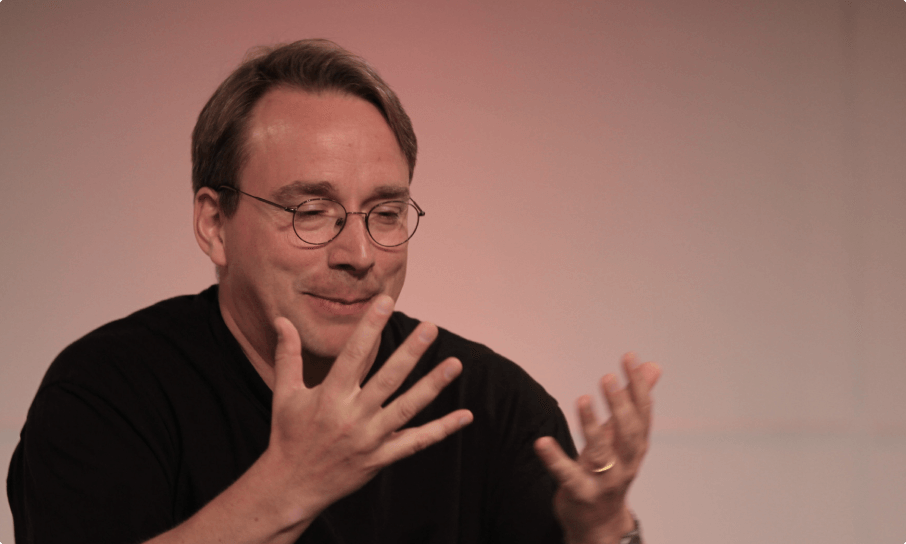 * No, Linus didn't say this. But he probably would...
FindKeepLove is a US-based company that is redefining direct-to-consumer advertising and is set out to build the largest interactive advertising platform in the world.
FindKeepLove is not a dating site. They create a different kind of match. Specifically, they create the magic spark when consumers find new brands to love.
FindKeepLove was founded by Lauren Nagel in 2016. They specialize in direct-to-consumer customer acquisition. They help brands grow their email lists through sweepstakes and contests, leveraging partnership marketing as an opt-in email source.
What they are solving:
FindKeepLove is on a mission to transform online shopping. They are building a portal where consumers can discover "the best new everything" from trendy apparel and accessories to home decor, health/fitness, and everything in between. It's their goal to help businesses grow by reaching new consumers, helping to give brands exposure, increasing their revenue.
Why you'll love working at FindKeepLove
The FindKeepLove team:
is fast, sharp, a group of high-performing go-getters.
is hiring the best people, regardless of location, as true talent knows no geographic limits.
works in a fast-paced fashion, thriving in the startup environment.
Financial Background

Team stats

Financial Background

Team stats

Want to know exactly what the process looks like and how long it will take you? Here's the timeline.