Get hired at Landed
within 2 weeks from today
Data Scientist/ML Engineer at Landed

Landed is a US-based recruitment startup that helps companies find talent in the food service industry.
The Good Stuff
$54,000 to $72,000 USD+ EQUITY

Company Info
>50%

of their dev team hire by Flatworld

14
Data Scientist/ML Engineer at Landed
Recommended timezone: Americas

Landed is a US-based recruitment startup that helps companies find talent in the food service industry.
As a Data Scientist you will:
Work together with Product Managers and Software Engineers to create and maintain End-to-End conversational AI solutions
Create and maintain data pipeline architecture
Produce high-quality, maintainable, clean analytical code
Design and build reports in Looker to keep a single source of truth for all company metrics
Analyze product metrics and communicate insights in clear, understandable language
You'll be a great fit if you:
Have a Bachelor's degree in Computer Science, Math, Statistics, or equivalent
Are proficient in SQL
Are proficient in at least one general-purpose programming language: Python, Ruby, Java, JavaScript, etc.
Have experience in at least one modern BI tool
Have experience in NLP and machine learning
Are experienced in building conversational AI solutions
Have an excellent multitasking and problem-solving abilities
Have good conversational and written English
Bonus points if you:
Have experience in LookML and Looker
Have worked with OpenAI or similar technologies before

Benefits
A fully remote company
Unlimited paid time off + bank holidays
Generous equity package
Fast upward career growth
Work-life balance
Team off sites and fun activities
Inclusive work environment
Flexible schedule
Visa Sponsorship: Not Available
Want to know what getting hired at Landed with Flatworld is like?
Alright... so you've made it all the way down
You're probably wondering: "yeh, it sounds great, but what the hell is Flatworld?"
In a nutshell: we help developers find fully remote roles!
What makes us amazing for developers is that instead of applying to jobs individually, you simply apply to our platform and we take care of matching you to a company and getting you hired.
That means we go out and show the companies you're the right fit for them.
We will also hold your hand through the paperwork and hiring process so all you have to do is complete our application, show up to some interviews, and lay back while we get you the job.
It really is that simple... so simple that if Linus was a remote dev looking for a job he'd be like:
"Flatworld is just incredible... I can't even explain it"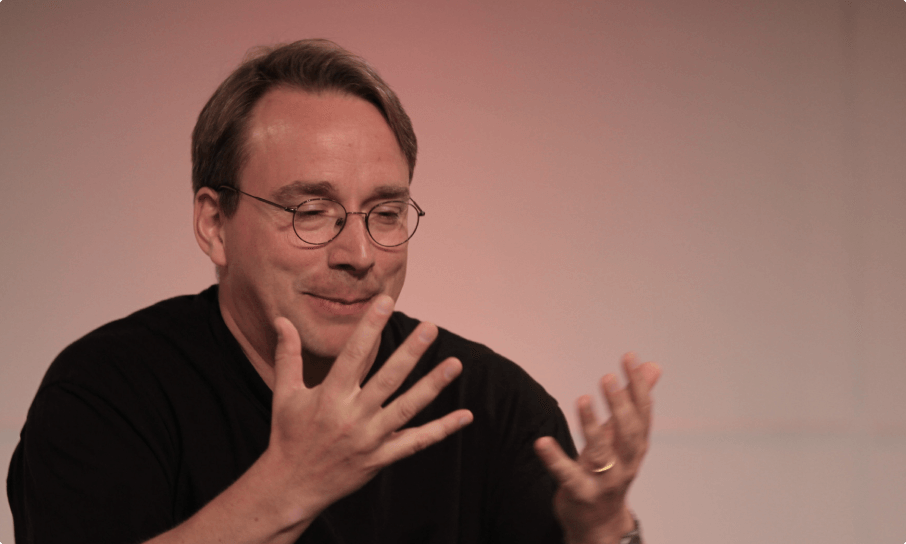 * No, Linus didn't say this. But he probably would...
Landed has brought the future of hiring and its exciting!
Landed are the leading platform for Retail & Food businesses to hire candidates using video CVs — Candidates record short videos of themselves answering recommended interview questions. They help restaurants and stores hire team members up to management roles using Instagram-story like video clips.
Problem they are solving:
Landed is a startup backed by Y Combinator and leading VCs in Silicon Valley. There are tens of thousands of blue collar workers on their platform. Their employer clients include Applebee's, Panera, Chick-fil-A, and more. As an integral member of the organisation, you will not only influence your team but play a key role in Landed's success.
Why you'll love working at Landed
The Landed team:
This is an exciting opportunity to join Landed as part of the founding engineering team. You will become the primary engineer across all of our user-facing and backend software. This is an excellent opportunity to take full ownership of our platform, gain experience across the stack, and play a pivotal role in Landed's startup journey. You will work directly with the CEO to design and build new features, help roll out new products, and increase customer yield and retention. You will also support engineering operations, maintenance, and a number of projects across our backend.

Financial Background

Team stats

Financial Background

Team stats

Want to know exactly what the process looks like and how long it will take you? Here's the timeline.
Similar roles
Sr. Data Engineer

$66,000 to $96,000 USD / year

100% Remote; GMT-8 - GMT-3

Sr Data Engineer

$54,000 to $96,000 USD / year

100% Remote; GMT-8 - GMT-3

Principal Data Engineer

$72,000 to $96,000 USD / year

100% Remote; GMT-8 - GMT-3

Data Engineer

$48,000 to $72,000 USD / year

100% Remote; GMT-8 - GMT-3