Get hired at Leapfin
within 2 weeks from today
Sr. Site Reliability DevOps Engineer at Leapfin

Leapfin is a San Francisco based financial data platform that automates complex and manual revenue processes for high-growth businesses
The Good Stuff
$54,000 to $84,000 USD+ EQUITY

Sr. Site Reliability DevOps Engineer at Leapfin
Recommended timezone: Americas

Leapfin is a San Francisco based financial data platform that automates complex and manual revenue processes for high-growth businesses
As a Sr. Site Reliability DevOps Engineer you will:
Collaborate with engineering staff in configuring, managing system monitoring and alerts, and implementing automation techniques to maximize efficiency and ensure smooth and reliable operation of AWS cloud infrastructure environments.
Design and perform security audits, patching, and upgrades to our network and cloud infrastructure environments.
Take ownership of managing and maintaining the resiliency and uptime of our AWS RDS Postgres, EC2, and ElasticSearch clusters.
Work with the development team to deploy and manage CI/CD pipeline and release management.
Own the CloudOps alert and triage activities of production failure incidents.
Provide on-call operational support for production incidents and Leapfin's infrastructure systems.
You'll be a great fit if you:
Have 3+ years of experience in building and supporting CI/CD pipelines and/or Site Reliability DevOps role
Have 3+ years of experience in Cloud computing, supporting large scale AWS Postgres implementations and management
Have 3+ years of systems engineering experience in a multi-SaaS vendor infrastructure environment
Gained DevOps experience in building and managing infrastructure using Terraform, Kubernetes, and Docker.
Have a Bachelors's or Masters's degree in Computer Science, Engineering, or a related field
Have solid scripting skills (e.g., Bash, Groovy, Python, Java) to implement automation solutions
Are experienced with monitoring and alerting tools/platforms: Grafana, Prometheus, DataDog
Have good conversational and written English
Bonus points if you:
Have experience with Data Warehousing platforms like Redshift, BigQuery, and Snowflake
Have prior experience being part of a fully distributed engineering team
Benefits
Remote-friendly work environment
Competitive salary
Equity Compensation
Sponsored medical, vision, and dental insurance
Tremendous Growth Potential
Unlimited Vacation and sick days
Yearly gatherings
Work-life balance
Unlimited vacation days
Yearly gatherings
H1 Visa support if desired
Health insurance (health, dental, and vision)
and more!
Visa Sponsorship: Available
Alright... so you've made it all the way down
You're probably wondering: "yeh, it sounds great, but what the hell is Flatworld?"
In a nutshell: we help developers find fully remote roles!
What makes us amazing for developers is that instead of applying to jobs individually, you simply apply to our platform and we take care of matching you to a company and getting you hired.
That means we go out and show the companies you're the right fit for them.
We will also hold your hand through the paperwork and hiring process so all you have to do is complete our application, show up to some interviews, and lay back while we get you the job.
It really is that simple... so simple that if Linus was a remote dev looking for a job he'd be like:
"Flatworld is just incredible... I can't even explain it"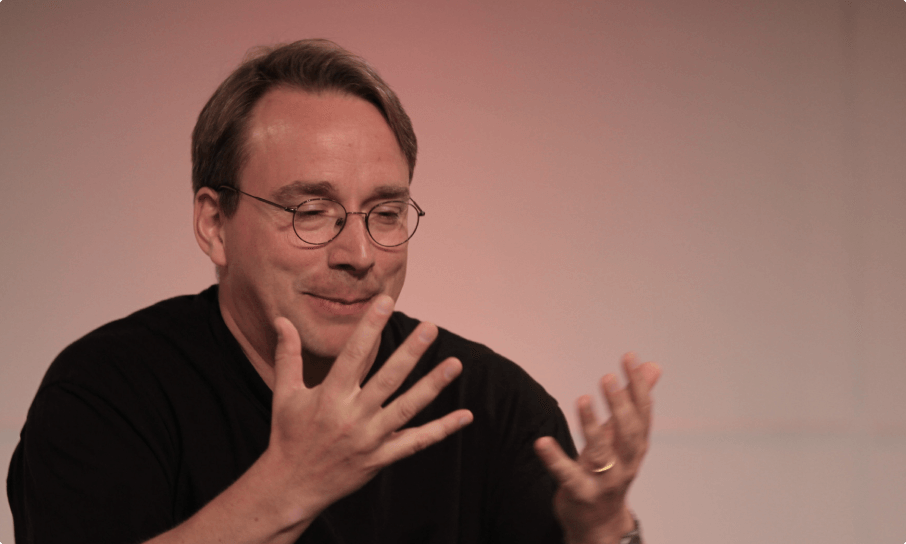 * No, Linus didn't say this. But he probably would...
Leapfin uniquely bundles data integration, data normalization, and financial reporting into a single fully automated platform.
Leapfin was founded in 2015 and are a diverse group of passionate and curious individuals committed to building something great and lasting. They are constantly looking for talented and dedicated individuals who share their values to join their growing team
Problem they are solving:
Liberating financial information for digital businesses Leapfin believes financial statements should reflect a business operations in real-time and are accessible company-wide. Business-critical decisions will be made using the latest information. A company's most difficult strategic questions can be easily answered.
Why you'll love working at Leapfin
The Leapfin team:
work vigorously to earn their customers' trust and don't take it for granted.
always respect each others' point of views.
deliver the best products and services with the resources they have
don't sacrifice long term value for short term results.
is curious and actively learning to make themselves better
sometimes make mistakes, but learn from them and never make the same mistake twice
Financial Background

Team stats

Financial Background

Team stats

Want to know exactly what the process looks like and how long it will take you? Here's the timeline.
Similar roles
DevOps/SRE Engineer

$72,000 to $96,000 USD / year

100% Remote; GMT-8 - GMT-3