Get hired at Oyster
within 2 weeks from today
Lead Engineer (Ruby) at Oyster

Oyster is a fast-growing HR platform looking to fix the broken international hiring model.
The Good Stuff

Company Info
>12

Devs hired via Flatworld into Oyster

14
Lead Engineer (Ruby) at Oyster
Recommended timezone: Other

Oyster is a fast-growing HR platform looking to fix the broken international hiring model.
As a Lead Engineer (Ruby) you will:
Be the tech lead on one of our product teams, working on hiring automation
Own the technical delivery of significant projects
Provide input to requirements and specification
Lead discussions on domain model design and implementation planning.
Shape how developers on the project work together to implement robust, maintainable code
Write code, tests, and debugging issues
Take the lead on applying high standards of code quality and development best practices.
Research new tools and practices, taking initiative on technical improvements, refactorings, and moving best practices forward through pairing, discussions in the team.
You'll be a great fit if you:
Have 7+ years of experience as a software developer
Have technical management and leadership experience
Have experience working with Ruby
Understand web standards and development best practices
Can articulately discuss requirements and technical plans
Enjoy writing robust, comprehensible code
Have an excellent conversational and written English
Bonus points if you:
Have experience working in a distributed team(s) environment
Worked with payment services like – Paypal, Stripe, Transferwise, etc.
Have experience in handling web security
Benefits
Early Stage Equity (depending on location)
A fully remote position with flexible hours
$1,500 for all the tech you need & an awesome home office setup
Opportunity to work in a fast-growing environment
Full-time employment contracts only
Work-life balance
25-30 days of holidays (plus public holidays)
Inclusive Work Environment
Visa Sponsorship: Not Available
Want to know what getting hired at Oyster with Flatworld is like?
Alright... so you've made it all the way down
You're probably wondering: "yeh, it sounds great, but what the hell is Flatworld?"
In a nutshell: we help developers find fully remote roles!
What makes us amazing for developers is that instead of applying to jobs individually, you simply apply to our platform and we take care of matching you to a company and getting you hired.
That means we go out and show the companies you're the right fit for them.
We will also hold your hand through the paperwork and hiring process so all you have to do is complete our application, show up to some interviews, and lay back while we get you the job.
It really is that simple... so simple that if Linus was a remote dev looking for a job he'd be like:
"Flatworld is just incredible... I can't even explain it"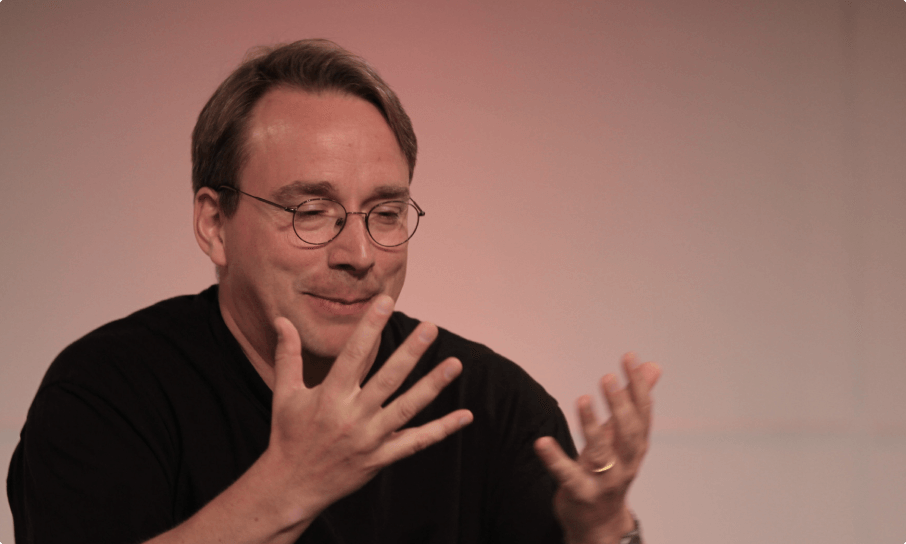 * No, Linus didn't say this. But he probably would...
Oyster is a global HR platform for remote teams. Backed by the same VCs that invested in big companies like Zoom, Salesforce, Crunchbase; Oyster has raised over $74M since starting in 2020 and a valuation of $475M.
Back in 2019, Oyster began with a question: how might they make cross-border employment easier for companies and talented workers? Today, their fully-distributed team is based around the world in 30+ countries and growing every week. They work together to remove the barriers to cross-border employment so that talented people around the world can build great careers no matter where they live.
Problem Solution presentation
The best jobs should be open to everyone. Oyster aspires to remove the barriers to cross-border employment so that talented people around the world can build a great career no matter where they live. They're on a mission to make it easier than ever for growing companies to hire brilliant people—wherever they are in the world.
Why you'll love working at Oyster
The Oyster team:
is a fully remote company that genuinely cares about employee work/life balance and highly value transparency and autonomy, pushing for their employees to make decisions on the problems they're closest to and keep things transparent within the company.
strive to be a company that attracts and celebrates diverse talent.
believe the better they can understand and empathize with their customers the better they will be able to solve their problems, and thus realize their ambitions as a company.
over-communicates. They share information freely and frequently—and see candor as a key ingredient to team success
is motivated by the opportunity to make the world a better place and help other people realize their full potential.
Financial Background

Team stats

Financial Background

Team stats

Want to know exactly what the process looks like and how long it will take you? Here's the timeline.
Similar roles
Ruby On Rails Developer

$60,000 to $100,000 USD / year

100% Remote; GMT-4 - GMT+4

Backend-Fullstack Developer

$60,000 to $78,000 USD / year

Backend-Fullstack developer

$60,000 to $100,000 USD / year

100% Remote; GMT-8 - GMT+3